Biryani Meal Deal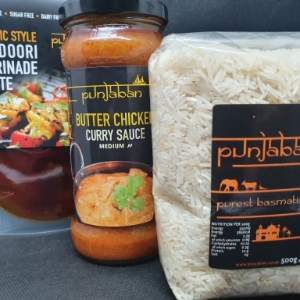 A Rich and Flavorful Layered Indian Dish!!
Chicken Biryani is a savory chicken and rice dish that includes layers of chicken, rice, and aromatics that are steamed together. The bottom layer of rice absorbs all the chicken juices as it cooks, giving it a tender texture and rich flavor, while the top layer of rice turns out white and fluffy.
Click here to find the recipe on the website!
Free from all of these: Wheat, Dairy, Gluten, Yeast, Coconut, Nuts and Colourings
Out of stock
+ / -
Nutritional Information - per 100g
Ingredients
*Please check each Product on the website*
How to use
Please click here for the recipe!
Out of stock
#BestHomemadeCurry
Hashtag your pictures and we will upload the best ones here.
Send me recipes and product updates
Send me recipes and product updates